Are you Looking for This Type of Accommodation?
Overview
Maasai Eco Boma is situated at Makuyuni Maasai Village in the breathtaking Manyara/Tarangire wildlife corridor, boasting unique and value-added setting to any traditional safari adventure.
The Camp location in Maasailand is absolutely unique, within Northern safari circuit of Tanzania, renowned for its awe-inspiring concentrations of wildlife, impressive world heritage sites, and stunning landscapes.
​Maasai Eco Boma consists of a collection of simple, yet meticulously crafted traditional Maasai earth huts.
For the comfort of our guests, each hut offers solar power, comfortable beds, and basic washroom/shower facilities. The huts are decorated with traditional handicrafts.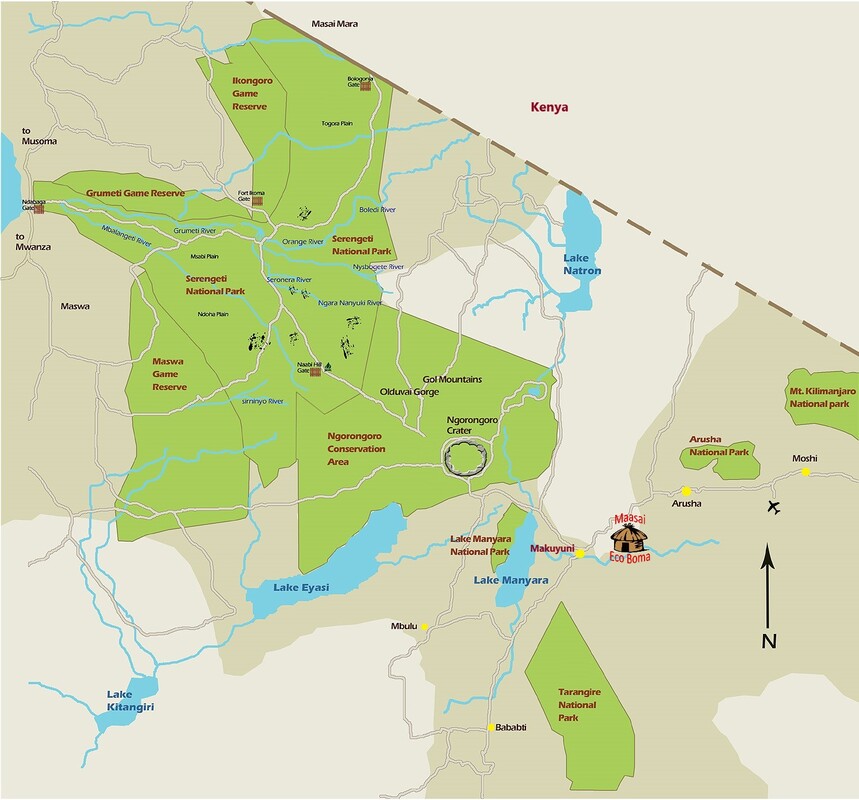 Property Facilities/Amenities
Special diet menu (on request)